Smoked Cocktails
Made Simple
Handcrafted Walnut Wood Cocktail Smokers & Accessories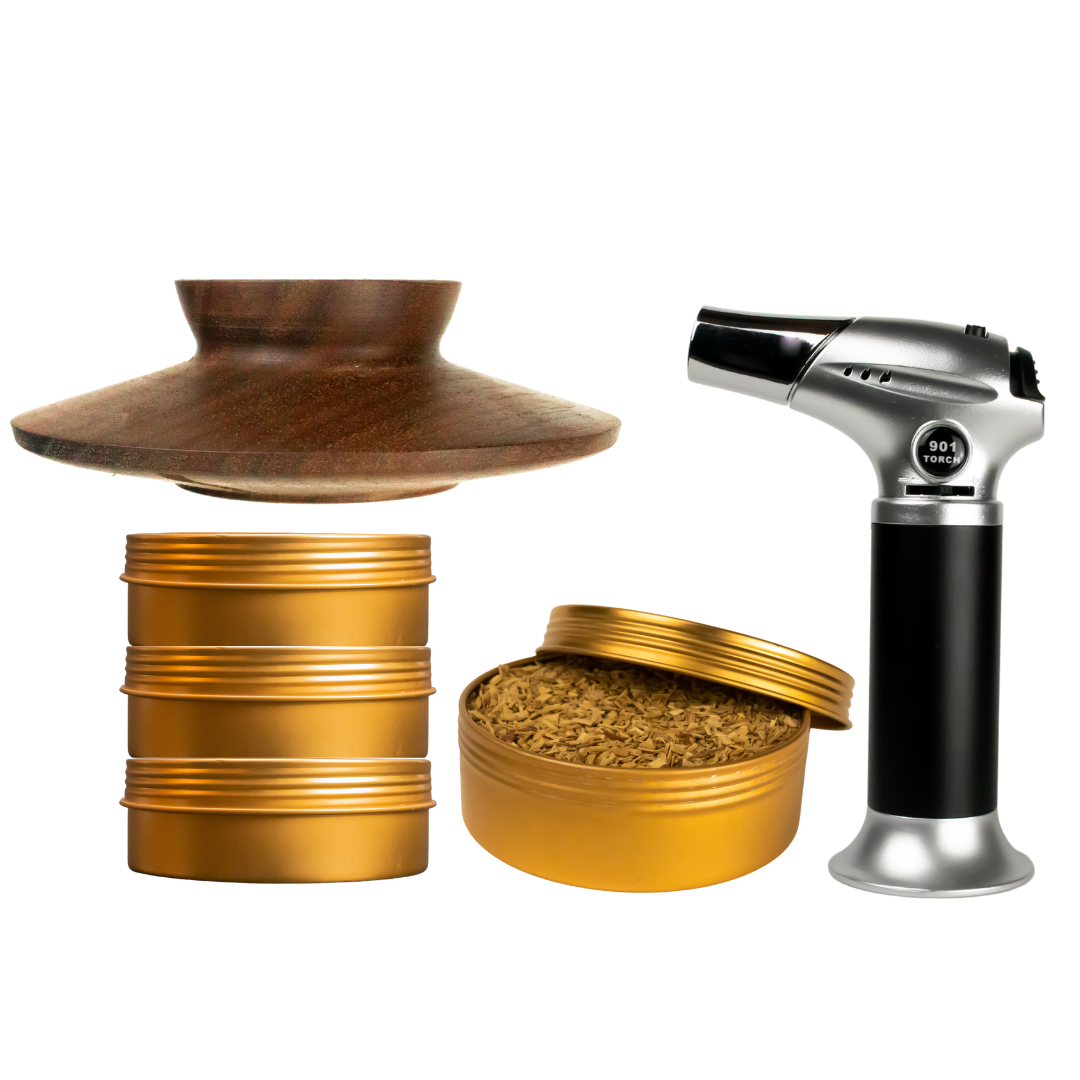 Pre-order now and save 20%
Includes the all-new Smokeshow Cocktail Smoker and everything you need to take your cocktails to the next level! Available at a special price of 30% off for a limited time!
Here's what you'll get:
The SmokeShow Cocktail Smoker
4-pack of Smoke Dust (Apple, Cherry, Hickory & Bourbon Barrel Oak)
Premium Jet Kitchen Torch
60ml Butane (Excluding CA residents)
Free returns and exchanges for 30 days
Ships November 22, 2021
Free returns for 30 days
How does the smokeshow work?
Smoke your drink in 4 simple steps
The Smokeshow is AMAZING! I am a girl that loves a good smoked bbq sandwich, but doesn't care for the smoked flavor in my drinks UNTIL my husband bought one of these. He smoked a vodka lemonade for me and even torched the lemon and in the words of Meredith Palmer OH. MY. GOOOOOSH! It was delicious. Can't wait to try it with more friends!
Friends gathered around a roaring firepit with good whiskey and cigars. Perfect Fall fun that can now be brought inside with this easy to use smoker. Pump up your cocktail parties with the ultimate conversational ice breaker with a hint of the outdoors!! Super compact and fast acting, works great on ice or drinks themselves. Great holiday gift for the more "earthy" people in your life.
I've always been a cocktail fan but living in an apartment I couldn't justify the storage space for a smoking gun and dome. This thing is incredible! It works in like 10 seconds and all the pieces and parts fit in a tiny drawer in my kitchen! I love experimenting with all the different flavored wood chips in new recipes!
Great fun tool for my foodie friends out there! Smoked ice for your drink? Or smoked vodka for your martini? Okay, maybe both 😁 The possibilities are endless. Let's smoke the pate! Or the ceviche! Or the butter! Cheese? What a great fun way to get creative! Treat yourself to one today!!
There are two things that are constant in my life: my love for all things food and drinks and my love for kitchen gadgets. I have seen other cocktail smokers come in large glass boxes or in clunky gun-type setups and they are usually more than I would pay for to add smoke to cocktails. The simplicity of the Smokeshow is absolutely perfect! The setup time is less than 10 seconds and in under a minute you will have raised your game.
This smoker is awesome! Takes a complicated process and makes it so simple! We just love it - we will be getting one for all our whiskey drinking friends!
Everything you need to know about adding a little smoke into the mix. We send recipe inspiration and tips to get the most out of your Smokeshow.
it's Time to level up your cocktails