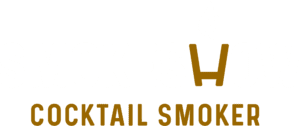 We're a community of cocktail aficionados and people who love to have a great time. Welcome to the Smokeshow Squad!!
NOTE: Due to extremely high demand, this batch of smokers has sold out. By ordering today, you are reserving the first smokers in the next batch, scheduled to ship in 2 weeks.
The Smokeshow Smoker Bundle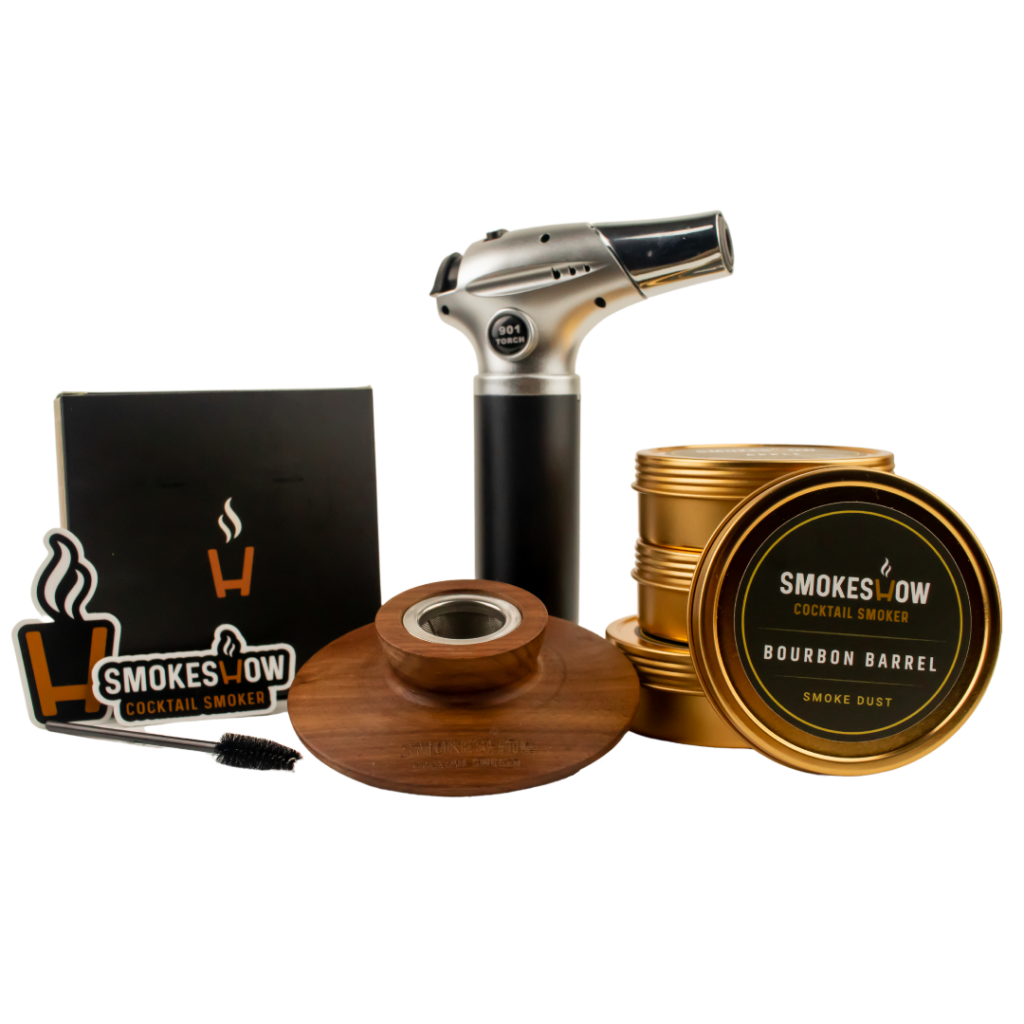 *Torch color and style may vary
What Comes in Your Bundle?
Why would I smoke a cocktail?
Smoke can be viewed as another versatile ingredient in your bar that can be added to literally any drink! Love a good Negroni, but already had 5 this week? Smoke it with some rosemary, and it will taste completely different!
Think of smoke as that secret ingredient that can take your usual drink and mix it up a little bit or even change it entirely. Most drinks hold up well to smoke and can come out completely different based on how you smoke it!
How do I use the Smokeshow?
The Smokeshow Cocktail Smoker is super simple to use! Simply place the smoker on top of your glass, add a pinch of Smoke Dust, and hit it with your torch!
Click this link to see the Smokeshow in action. 
What kinds of drinks can I make?
A little bit of smoke will add some flair to any drink you already enjoy, or you can start testing new creations! We have a whole list of smoked cocktail inspiration on our website, and will send you a few recipes to try out when you place your order. 
Some great cocktails to try first are the Smoked Old Fashioned, Smoked Manhattan, or even Sangria! We also love a good Smoked Vodka Lemonade. Any booze-forward or stirred cocktail holds up really well to smoke, but the options are limitless! You can even smoke salt for a rim or smoke your simple syrup for a little earthiness in a sweeter drink.
How many uses can I get out of the Smokeshow?
Unlike other cocktail smokers out there, the Smokeshow does not burn during use! That means you won't be replacing your smoker every 500 uses, but instead your Smokeshow will last for many years to come! 
The Smokeshow comes with a super-durable double walled mesh basket that will stand up to several hundred uses, and can be replaced for less than $5 each!
How many drinks does each tin of Smoke Dust make?
Each tin of Smoke Dust should last for about 100 drinks. Smoke Dust does not expire, so whether you use it daily or only occasionally you can count on your Smoke Dust lasting you for a long time to come! 
How soon will my order ship?
We typically ship orders within 1-2 Business Days (M-F). However, during holidays & promotional periods this window can extend. Orders are shipped via UPS Ground and usually arrive within 4-7 Days of shipment.
Where does the Smokeshow ship from?
We're based out of and ship from Charlotte, North Carolina! 
What is your Return Policy?
We accept returns for 30 days from the date your order ships. If you're unsatisfied or have issues with your order, email us at hello@smokeshowsmoker.com and we'll make it right!
Say hi to Sarah! She'll be happy to help 🙂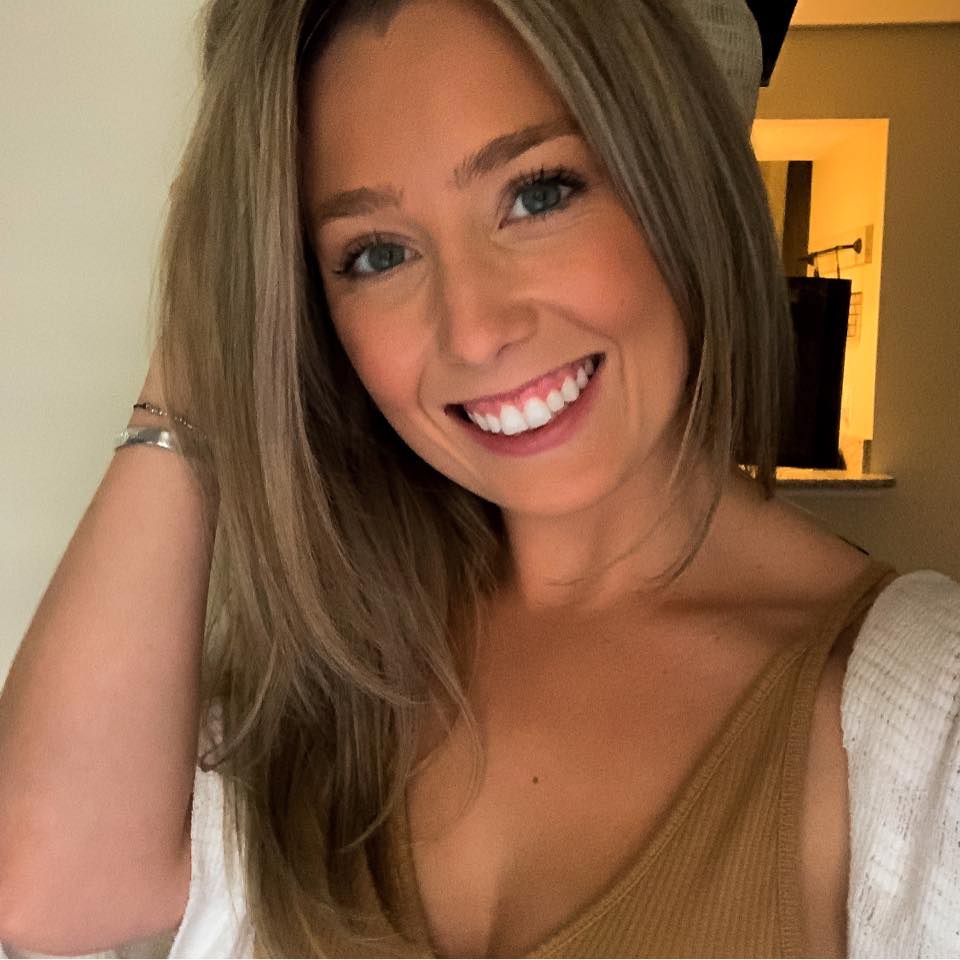 Customer Experience Manager
1
PRODUCTS
Choose Your Products
2
PRODUCTS
Select your product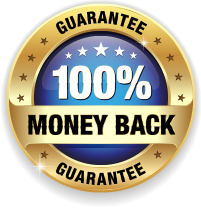 We're so confident that you'll love the SmokeShow that we offer free returns and exchanges for 30 days after purchase, no questions asked.
Meet the People Behind the Smokeshow!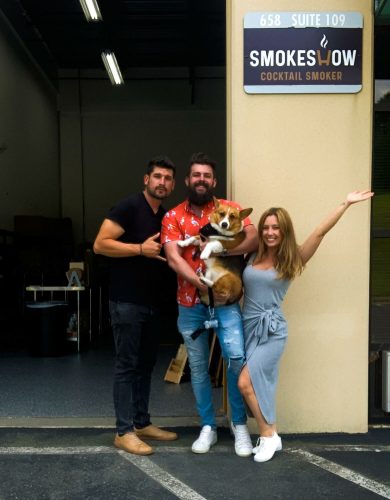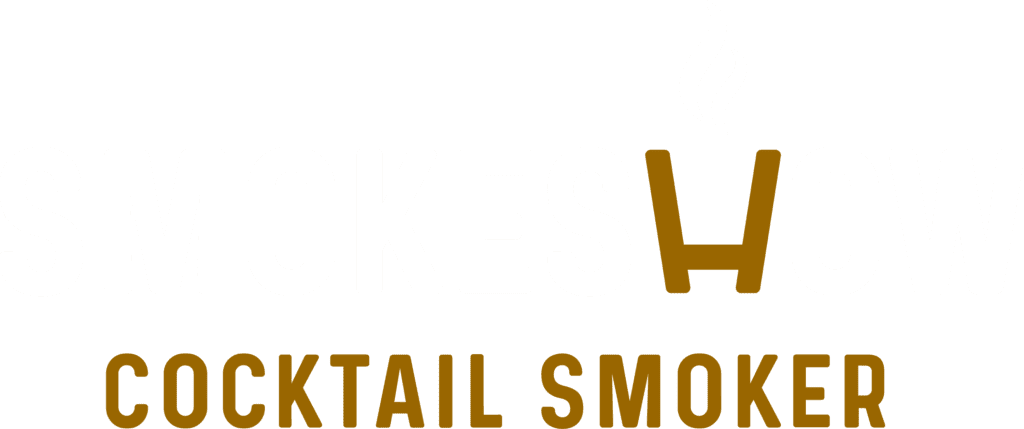 © Copyright 2021. All rights reserved